Looking for the perfect family-friendly vacation destination? Look no further! Whether you're traveling with young children or teenagers, there are plenty of amazing destinations that cater to the whole family. From exciting theme parks to beautiful beaches, these destinations offer something for everyone. Get ready for a vacation filled with unforgettable memories and quality time with your loved ones.
In this article, we will explore five family-friendly destinations that are sure to make your vacation unforgettable. From the magical world of Disney to the beautiful beaches of Hawaii, each destination has its own unique charm and attractions that will keep the whole family entertained. So, get ready to plan the perfect family vacation and create memories that will last a lifetime.
Destination 1: Tokyo, Japan
Tokyo, Japan is the perfect family-friendly destination for those seeking a mix of culture, entertainment, and unforgettable experiences. Known for its unique blend of traditional and modern attractions, Tokyo offers something for everyone in the family.
One of the top kid-friendly destinations in Tokyo is the Ghibli Museum, where families can immerse themselves in the magical world of Studio Ghibli's animated films. Kids will love exploring the interactive exhibits and watching exclusive short films.
Another must-visit spot is Odaiba, a man-made island with plenty of activities for kids. The Odaiba Seaside Park offers beautiful views of the city skyline, along with playgrounds and picnic areas. Families can also visit the National Museum of Emerging Science and Innovation, where children can partake in hands-on experiments and learn about cutting-edge technology.
For those looking for more outdoor adventures, Tokyo has several large parks ideal for family outings. Ueno Park, with its zoo, museums, and playgrounds, is a favorite among locals and tourists alike. Yoyogi Park, near the vibrant Harajuku area, offers wide open spaces, perfect for picnics and games.
Tokyo Disneyland, located just outside the city, is another great option for families. With its iconic attractions and magical atmosphere, it guarantees a day of fun and excitement for kids of all ages.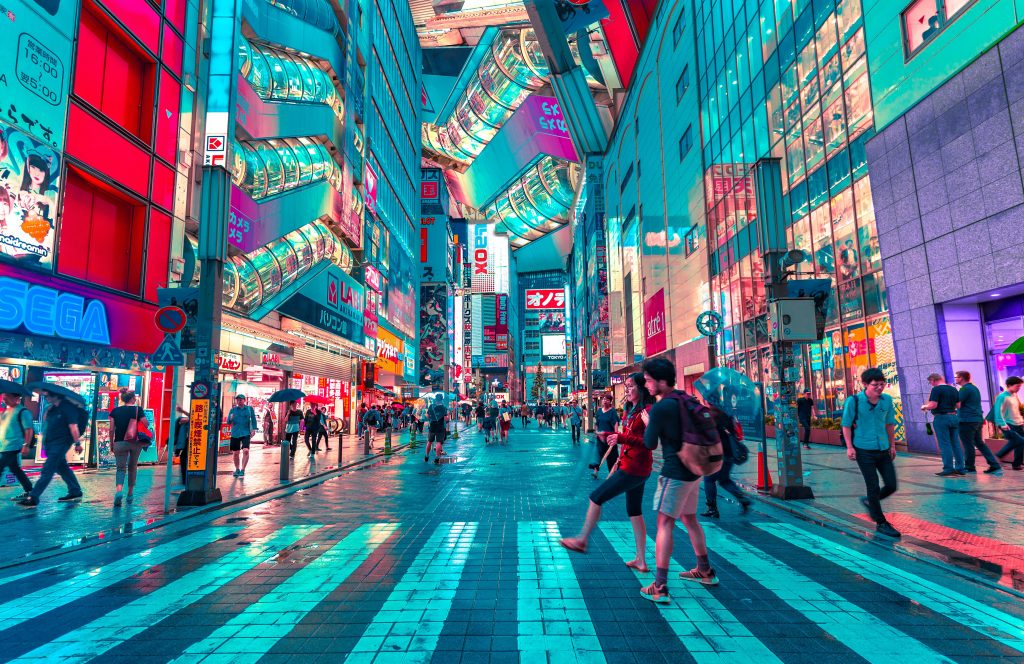 Destination 2: San Diego, California
San Diego, California is another fantastic destination for families seeking a perfect vacation. One of the top attractions is the world-renowned San Diego Zoo, where kids can witness a vast array of exotic animals up close. From playful pandas to majestic elephants, this zoo offers a fascinating experience for all.
For outdoor enthusiasts, the Torrey Pines State Reserve is a must-visit. The reserve boasts stunning coastal views and hiking trails that are perfect for family adventures. The kids will love exploring the diverse ecosystems and spotting unique wildlife along the way.
Located right on the waterfront, Belmont Park is a hub of family-friendly activities. From thrilling amusement rides and attractions to arcade games and miniature golf, there is something for everyone to enjoy. The beachside boardwalk adds to the charm, offering a chance for sandcastle building and beach volleyball matches.
Just a short drive away from San Diego, families can also visit Legoland for a day filled with fun and excitement. This interactive theme park is dedicated to the beloved plastic blocks and offers a variety of rides, shows, and attractions that will captivate the imaginations of children and adults alike.
Destination 3: Cape Cod, Massachusetts
Cape Cod, Massachusetts is a perfect family-friendly destination for water-loving families seeking a memorable vacation. With its beautiful beaches and abundance of outdoor activities, this charming peninsula offers something for everyone.
One of the highlights of Cape Cod is its stunning beaches. Families can spend their days playing in the sand, building sandcastles, and frolicking in the clear waters. For a unique and exciting experience, they can embark on thrilling whale-watching cruises where they can witness these majestic creatures up close.
Cape Cod is also home to the famous Cape Cod Baseball League, providing families with the opportunity to catch a game and cheer on the talented young players. It's the perfect way to spend a summer evening, enjoying America's pastime.
For those looking for a bit of adventure, families can visit the Atlantic White Shark Conservancy and participate in shark tours. Shark Week enthusiasts will love this opportunity to learn about these fascinating creatures and observe them in their natural habitat.
When it comes to accommodations, the Chatham Bars Inn and the Wequassett Resort and Golf Club come highly recommended. These family-friendly resorts offer top-notch amenities such as swimming pools, kids' clubs, and activities for all ages, ensuring that families have a comfortable and enjoyable stay.
Cape Cod, Massachusetts is the ideal destination for families seeking a mix of beautiful beaches, exciting whale-watching adventures, and unforgettable experiences. It's a place where cherished memories are made, and fun is guaranteed for all.
Destination 4: Orlando, Florida, USA
Orlando, Florida is renowned for being one of the most family-friendly destinations in the world, offering an array of attractions and activities that cater to all ages. At the top of the list is the iconic Walt Disney World Resort, a magical place where dreams come true. With four theme parks, including the famous Magic Kingdom and Epcot, families can immerse themselves in a world of fantasy, enjoy thrilling rides, meet beloved characters, and watch enchanting parades and fireworks.
Another must-visit destination in Orlando is the Universal Orlando Resort, which features the incredible Wizarding World of Harry Potter. Here, fans of the beloved book and movie series can explore Hogwarts Castle, ride the Hogwarts Express, and shop for magical wands in Diagon Alley. The resort also offers a variety of exhilarating rides, shows, and attractions inspired by popular movies and TV shows.
For some splashing fun under the sun, families can head to Aquatica, a thrilling water park where they can slide down water slides, float along lazy rivers, and relax in wave pools.
In addition to these world-famous attractions, Orlando offers other exciting activities for families to enjoy. The Kennedy Space Center Visitor Complex allows visitors to learn about space exploration and even meet real astronauts. Families can also embark on an adventurous Everglades National Park Airboat Tour, where they can spot alligators and learn about the unique ecosystem.
Destination 5: Paris, France
Paris, France is not only a romantic destination but also a perfect place for a family vacation. The city offers a variety of family-friendly attractions that cater to all ages.
Iconic monuments like the Eiffel Tower and Arc de Triomphe are must-visit sites in Paris. Children will be mesmerized by the magnificent views from the Eiffel Tower and can even take a ride up to the top. The Arc de Triomphe offers a chance to learn about French history and marvel at its grand architecture.
Cultural gems like the Musée de Louvre and Centre Pompidou provide enriching experiences for the whole family. Kids will be in awe of the masterpieces at the Louvre, including the famous Mona Lisa. The Centre Pompidou offers an interactive and educational experience with its modern art installations.
Unique experiences abound in Paris, such as the Love Lock Bridge where families can add their own locks as a symbol of love and unity. Exploring the weekend flea markets like Marché aux Puces de St-Ouen is also a fun activity that allows families to find unique treasures and antiques.
When it comes to family-friendly accommodations, Hôtel Bel Ami provides comfortable rooms and convenient amenities in the heart of the city. Families can also opt for the France Family Journey tour, which offers a guided exploration of Paris and its surrounding regions with activities tailored to families.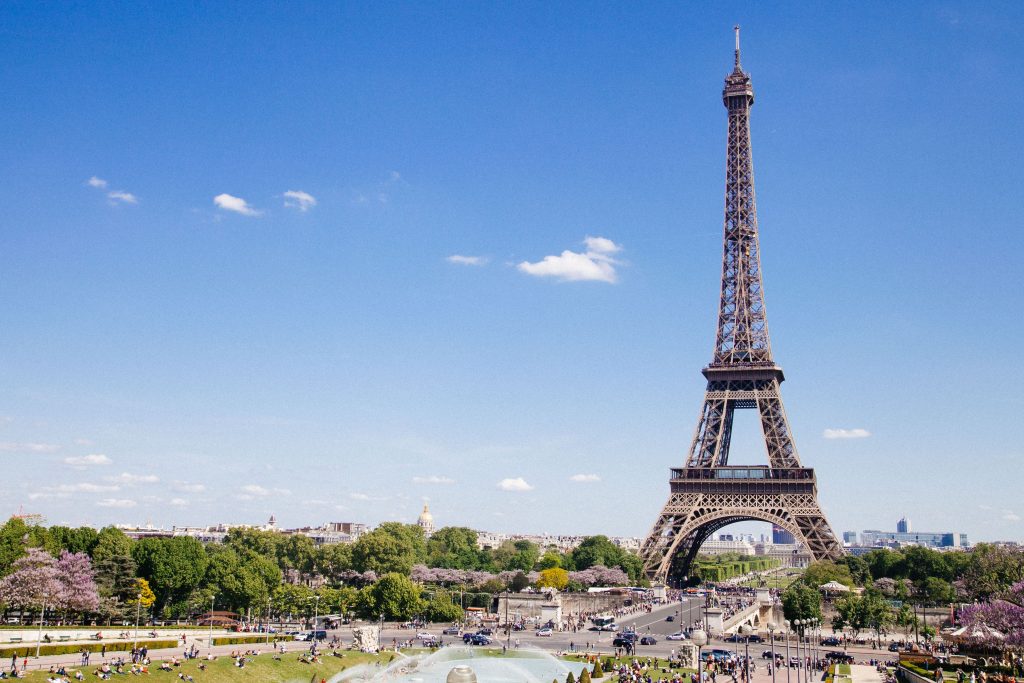 Conclusion
In conclusion, planning a family vacation is an exciting and rewarding experience. By considering the needs and preferences of every family member, you can create unforgettable memories that will last a lifetime. Whether you choose a beach destination, a theme park adventure, a cultural exploration, a nature retreat, or a city tour, there are endless possibilities for family-friendly vacations. Remember to plan ahead, pack accordingly, and make the most of your time together. So start dreaming, start planning, and embark on your perfect family vacation today!